Why Try Mediation First?
Mediation allows individuals, families, neighbors, businesses and other organizations the opportunity to:
Resolve disputes quickly, before they escalate and result in the need to use more expensive, time-consuming and stressful adversarial conflict resolution methods.

Preserve valuable personal and professional relationships that could be damaged by using adversarial conflict resolution methods.

Resolve disputes with the potential for more creative and satisfying results than are often available through the courts.

Decide for themselves what a fair settlement to their conflict should be.

Learn effective communication and negotiation techniques that can be used in the future to prevent additional problems.
---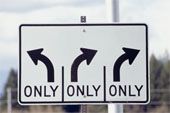 When you're not sure where to turn, give CMS a try. You may be happily surprised by the lasting benefits of mediation.