Workplace Disagreements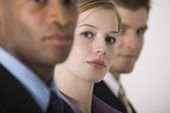 We can help co-workers and employees/employers resolve conflicts that might otherwise lead to the loss of employment for an individual. We can also assist employees with personal conflicts that may be negatively affecting their productivity.
Our goal for the community is to help individuals maintain and preserve their employment. 
---
Please contact us with your particular situation so we can determine whether we will be able to assist you.