Shelley Whalen, Executive Director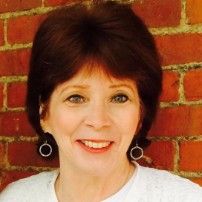 Shelley Whalen is a native of Columbus and a graduate of The Ohio State University College of Social Work. Since 1988, she has been the Executive Director and Lead Trainer of Community Mediation Services of Central Ohio.
Shelley has successfully mediated hundreds of disputes including extremely complex cases involving elected government officials, fortune 500 companies, entire neighborhoods and school districts. She also regularly designs and conducts conflict resolution and mediation training programs for attorneys, government and business representatives, educators and mental health professionals throughout the country. Some of the organization for whom Shelley has conducted training in the past include: the Ohio Departments of Health, Education and Aging, the Ohio State Bar Association, the Supreme Court of Ohio, The Ohio State University Medical Center, Janus Capital Management LLC, JP Morgan Chase, Kraft Foods, Ohio Health, and the Columbus Medical Association.
Shelley was one of the original members of the Franklin County Court of Common Pleas Mediation Program Development Task Force and is a past president of the Ohio Mediation Association. She also currently serves as a Trustee and Board Officer for the Ohio Community Mediation Association. The Ohio Mediation Association acknowledged Shelley's life-time dedication to mediation with its 2014 Better World Award.
Shelley can be reached by email at SWhalen@communitymediation.com or by phone at 614-228-7191 x. 14.