Neighborhood Issues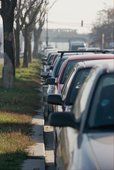 We can assist neighbors in conflict over issues like noise, pets, parking, litter, property lines, etc.
Our goal for the community is to help neighbors work out mutually satisfying agreements that allow them to live in peace and neighborhoods to thrive. 
---
Please contact us with your particular situation so we can determine whether we will be able to assist you.