Personal Problems Affecting Employees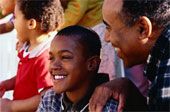 Occasionally, your employees will face personal issues such as a divorce, blending a new family into their own, unexpected parent/teen difficulties, or caring for their aging parents or other loved ones who require specialized assistance.
We can provide these employees with our services so their daily work performance is not negatively effected.
Please request a consultation so we can determine how to best assist you.