Neighborhood & Community Concerns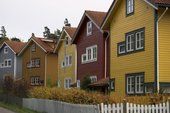 We can provide conflict management and mediation assistance to help neighborhood organizations work through areas of disagreement within their group. We can also assist multiple constituencies in a community to reach voluntary agreements about public policy or other issues.
Our goal is to empower neighborhood and community organizations to achieve satisfying resolutions to their disputes so they can move forward productively.
Please request a consultation so we can determine how to best assist you.