Staff, Management, & Board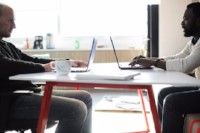 We provide conflict management and mediation services for your organization at many levels, e.g., between Management/Staff, among co-workers, and within or between departments. We also assist with the relationships between your Board and Management or among Board Members.
Please request a consultation so we can determine how to best assist you.