Business & Service Delivery Issues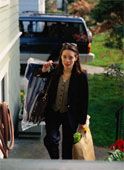 We can provide conflict management and mediation services for your organization between you and your customers, clients, or vendors. In addition, we can assist with the relationships between your organization and its funders, regulators, and other businesses or competitors.
Our goal is to help you establish meaningful resolutions to conflicts with your customers/clients so you may continue to have a long term, productive relationship.
Please request a consultation so we can determine how to best assist you.